Link Me!
If you are interested in being displayed on my site, just comment in my chat, guestbook, or email me! Anyone who displays my button will be linked on my site! If I miss you, please let me know!!


Friend Links
STAMPS, BLINKIES, AND GIFS
I cant take credit for any of these but feel free to pass them along









































































Tunes
Comments
Email Me!
Mytinyfallenstar@gmail.com
~~~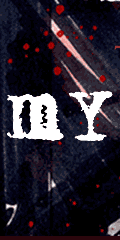 disclaimers
Please check out my SITE CREDITS!!
If you see something on my site that isnt creditied, please let me know through email or guestbook!! Thank you!